Boxoft Flip Magazine Maker for Mac can be run on most Mac OS X, such as Mac OS X Lion, Mac OS X Leopard, and Mac OS X Snow Leopard. You can output flipping book as HTML format for publishing it online quickly and choose to output App format so that people can read it on Mac OS. You can also share your flipping book with your friends or users via Email and social networks.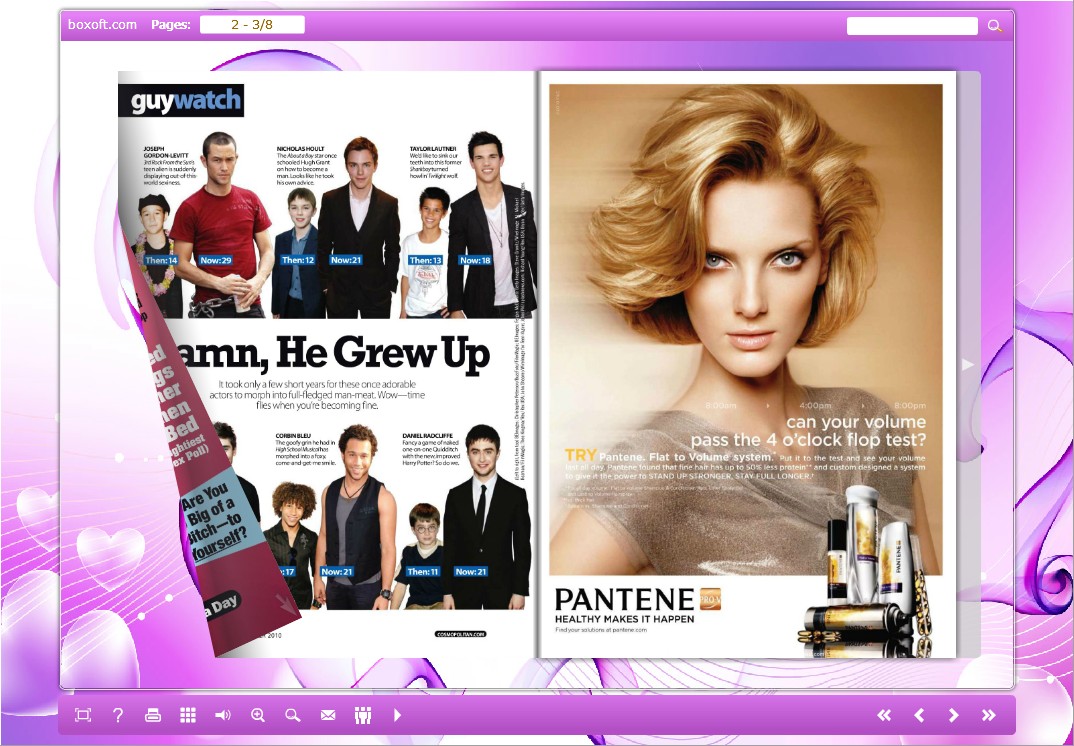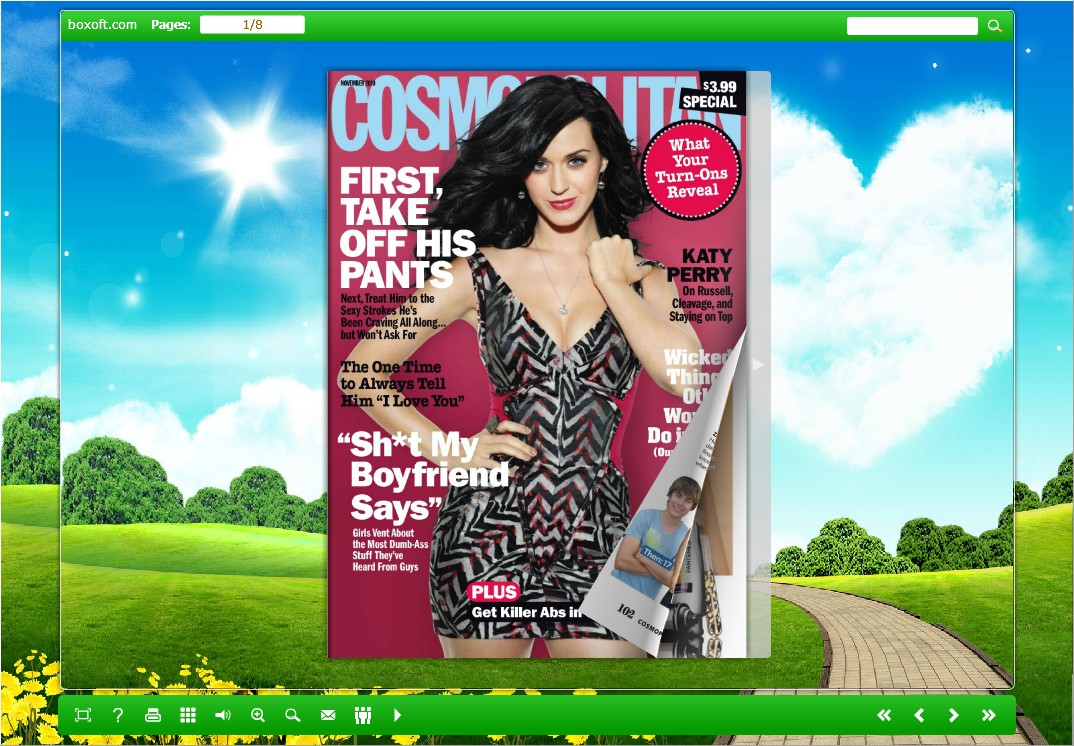 If you are eager to convert PDF to vivid flipbook on Mac OS, just use this page flip software mac.
Boxoft Flip Magazine Maker for Mac enables you to play flipbook automatically or manually. If you are showing photo gallery to your readers, you can set it to play automatically. If you want to stop it, you can click the icon of "Stop" manually. This feature will help you save a lot of time and attract more readers.
If you want to view a bunch of pages or search for one page from those pages at once, we strongly recommend you to use the thumbnail navigation mode. Boxoft Flip Magazine Maker for Mac provides you with thumbnail navigation mode and you can define the background color of the thumbnail window.
If you want to convert PDF to splendid 3D flipping book, you can try this 3dpageflip.