Generally, this flip book maker will take you four steps from converting PDF to 3D realistic flash flipping book to publish it as high-quality SWF files. Then let's get start with adding PDF file to PDF to Page Flip Converter. In importing page, you can set page range to import as flash book, select the checkbox of search/links/bookmark, select the page quality and size and add user information as watermark on the flash book. It seems quite easy to make it work and mark you own information on flash book.
Then next is to talk about the templates and scenes of 3dpageflip. Templates and Scenes are the important parts in the flash book. On one hand, the template that you choose decide the appearance of the flash book in order to keep going to design; on the other hand, the users can create your wonderful fashion style themes based on the templates. In addition, the flash scenes provide an easy to make the flash book more realistic and vivid and full of energy. Moreover, there are also many useful feature settings that can help you create a practical flipping book.
After finishing setting and function of the flash book, it is time to move the final step. That is to publish the flash book for reading offline or online. A different format has different use. For example, the HTML published format can be for web use such as inserting on web page. The EXE and ZIP formats are suitable to email or store. The App format provides you an easy to view the flash book on MAC OS. The mobile version can make you view the flash book on iPad, IPhone and Android devices. Then Burn to CD option is convenient to carry around and share with other quickly and store safely.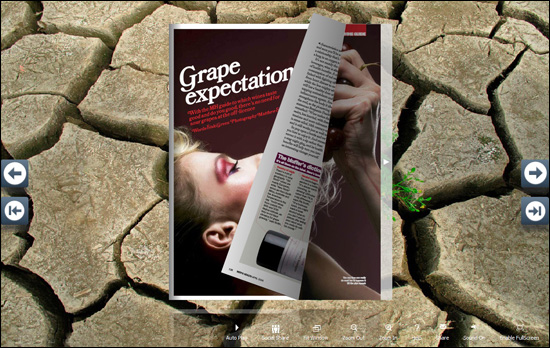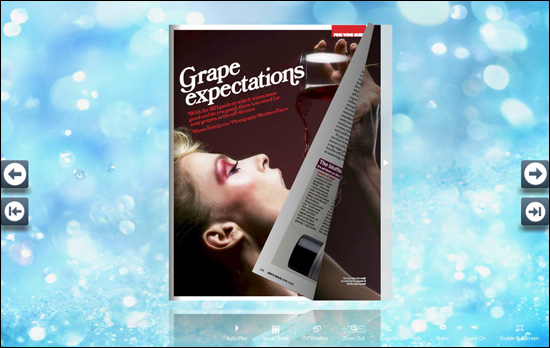 Product Features
1.Wonderful software to create flipping book from PDF
2.Stylish templates, themes and scenes
3.Customize book logo and title
4.Enjoy background music while reading flipbook
5.Life time customer service support
6.Support to share and download flip book
7.Flexible formats to publish flash book