Maybe you have created some publications or magazines and upload to website, so that people can download to read the file content. Yet, it is so trouble for people to read, since for they need to spend a lot time waiting for download, and even need to use other software to view, like PDF readers. So, you may want to know that: if there is a way for people can read the magazine on your website directly, without any software?
Boxoft Digital Magazine Creator must be the best choice to solve your problem. With the powerful Boxoft Digital Magazine Creator, you can not only make your own online digital magazines for people reading easily, but also custom the magazine to make it more wonderful and professional. All functional tools provided in this conversion tool (all the features free for you) including:
convert files (.txt) to digital magazines, flash flipping books, or digital flip books;
Use the pre-designed themes or create new theme to design the magazine;
Batch convert files (.txt) to magazines at a time;
Enable people share the created magazine via e-mail;
Friendly for people find the needed content with the search button.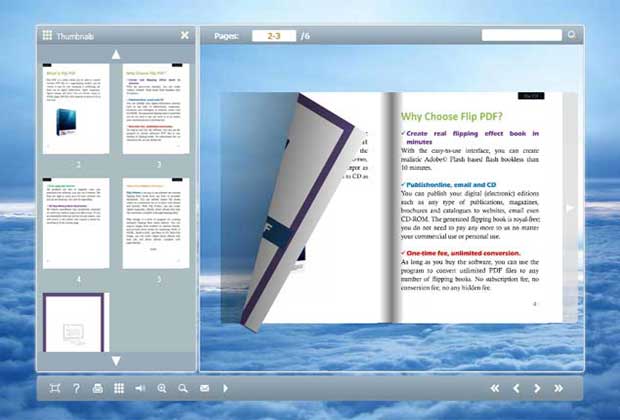 It just takes you a few steps to complete the conversion progress: import PDF txt files to software, custom your magazine and converting. All the layout, links of original files will be maintain in the converted magazines. And you do not need to install other software or any third-party library for converting. Once converting, you can publish the digital magazine on your website, so that people can easy to reading by flipping the book page directly.
If want to show your magazine with 360 rotating degree, not page flipping effect, you can use our 3D PageFlip Professional software , to make your own fashion and professional 3D Flipping books from static PDFs. Easily show your business presentations, wedding photos, toturial, publications in 3D effect with this powerful software .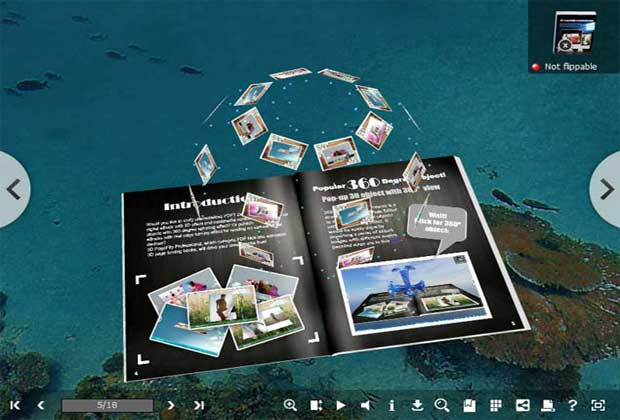 Import TXT files to software
1. Import TXT format file to Digital Magazine Creator;
2. Define the page range: all pages, or custom pages;
3. Choose page quality and size;
4. Add text or images Logo watermark on magazine.
Custom your magazine with functional tools
1. Multiple Free pre-designed themes provided in software;
2. Enable people share the magazine via e-mail;
3. Use bookmark setting to edit the list of book title;
4. Edit the title of magazine easily;
5. Set the book proportions, margin, shadow as you need;
6. Set the background of magazine by adding images;
7. Add the background music for people enjoy;
8. Change the background or icon button color;
9. Show the book from right to left;
10. Add the hard cover effect on the book page;
11. Auto flipping the book page without action;
12. Enable people print out or download the magazine;
13. Enable people read the magazine in full screen;
14. Add password to protect your magazine.
Convert TXT files to digital magazines
1. Batch convert files to flash flipping books at a time;
2. Choose online HTML output formats to converting;
3. Choose offline ZIP or EXE output formats to converting;
4. Simply burn on to CD/DVD.